Picking up a knee injury when you are working out is one of the most frustrating things that can happen. It throws off your entire workout routine for a significant amount of time.
Thankfully, you can help to speed up your recovery by investing in a high-quality knee brace for a meniscus tear.
What Is A Meniscus Tear?
A meniscus tear is one of the most painful and significant knee injuries you can sustain. The tear occurs in the semi-circular meniscal cartilage inside the knee joint.
This type of injury is most commonly caused by a direct impact blow occurring during contact sports.
It can also be caused by twisting the knee and due to degenerative tissue that comes with aging.
There are various degrees of meniscus tears that can occur. Minor or partial tears may only require wearing a knee brace, while an acute tear may require surgery and a long recovery time.
Medical attention should be sought if you suspect you have obtained a meniscus tear.
Try to keep your knee as stable as possible and movement is limited until a medical doctor has made a diagnosis.
Best Knee Brace For Meniscus Tear
This post contains affiliate links. As an Amazon Associate, I earn a commission from qualifying purchases should you choose to purchase using my link, but this does not impact your price. It's okay – I love all of these companies anyways, and you will too!
Knee Brace Buyer's Guide
There are some important things you should consider when looking for knee braces for meniscus tears.
Below are some things you should look for when researching the best knee brace for a torn meniscus.
Type
As you now know, different knee braces are available to support a torn meniscus.
The type of brace that you need will depend mainly on the severity of the injury you have and the amount of movement that you need to be able to make.
The first step in finding out what types of knee braces will work best for your torn meniscus is to get a physical exam from a doctor.
This will help you understand your injury and ensure that you receive the appropriate care, which can include surgery.
If your meniscus tear is minor, you could get away with a compression sleeve knee brace. This will provide stability and physical support that your knee needs to heal properly.
This is also a good option to help prevent degenerative injuries.
If you have a more acute meniscus tear or have had surgery on your meniscus, more substantial knee braces for meniscus tears should be considered.
Ideally, you will want a knee brace that is hinged. This will help to provide adequate support while maintaining mobility for your leg.
A doctor will likely recommend a hinged knee brace for your post-surgery period. Many of these knee braces will feature an open patella design.
This can help to focus the compression and keep your healing knee cool.
Comfort
A torn meniscus is naturally uncomfortable; the best knee brace for this injury should aid your comfort level, not hinder it.
Many knee braces for meniscus tears are made from stretchy, comfortable material designed for extended wear.
Most knee braces are made from neoprene which is highly breathable and successfully wicks moisture away from your skin to help avoid rashes or discomfort while you wear the brace.
Knee sleeves are often considered more comfortable as they are softer and allow for better motion than hinged and structured braces.
However, if a knee sleeve will not provide enough support and stability to your meniscus injury, it should not be considered on comfort alone.
Support
Knee braces offer two main types of support for meniscus tears. There is compression and a strap.
Compression is a more all-around type of support rather than focusing on the meniscal area. The entire site covered by the compression sleeve will be supported the same amount.
With straps, the straps are located just above and below the meniscal area. This reinforces the main injured area.
Best of all, the straps can be adjusted to provide varying levels of compression and aid.
This is a great feature to utilize as your injury heals. It also means that you can adjust the brace to accommodate the amount of swelling that you are experiencing.
Material
As mentioned above, most knee braces are made from neoprene fabric. This is because it is breathable and can wick moisture away from your skin while you wear it.
However, some people can have allergic reactions to this material which makes it unviable for meniscus tears in such people.
A great alternative that provides the same amount of care and aid is Drytex. This is a hypoallergenic material that can be more comfortable.
Frequently Asked Questions
What Are The Benefits Of A Knee Brace?
When you obtain a meniscus tear during sports or as a result of degenerative tissue, a knee brace has many benefits.
Whether or not you have to have surgery for your injury, choosing to wear a knee brace will aid your healing process.
Knee braces for a meniscus tear provide essential reinforcement that will help to protect your knee from further injury and help to alleviate pain.
Often, a doctor will recommend using a knee brace to aid in the healing of the tear.
Where To Get A Knee Brace For Meniscus Tear?
You can purchase a knee brace for a meniscus tear in many places. Amazon is a great resource that provides quick delivery to help protect your knee as soon as possible.
You can also purchase knee braces from your local pharmacy or sports store.
This can be a quicker option than Amazon if you have someone who can go out and purchase you one so you don't put too much weight on your knee.
It is not recommended to head to a store to purchase a brace for your knee, as you can stress your meniscus tear unnecessarily. This can cause further pain in your leg.
It is best to avoid putting weight on your leg without a brace until you have been checked by a doctor.
How To Know What Type Of Knee Brace To Buy?
When you sustain an injury to a weight-bearing joint such as your knee, it is important to seek medical attention as soon as possible.
There are many different injuries that can occur in joints such as knees which can require different treatments.
Once you have received a professional diagnosis, the doctor can advise you on which type of knee brace is best for meniscus tears.
Generally, a compression sleeve or a hinged brace will be recommended for meniscus tears based on the severity of the injury.
In some cases, particularly if your injury requires surgery, the hospital will provide you with a high-support knee brace. You will also undergo physical therapy.
Your physical therapist can advise you on future knee braces as you recover. They can also advise about knee braces that can help prevent further injuries.
Final Thoughts
There are many different types of knee braces that are great for torn meniscus injuries. These are a few of the best knee braces you can purchase, depending on the severity of the damage.
Remember that it is important always to seek medical attention for injuries to receive the correct treatment.
Failure to do so can result in worse injuries down the road and an inability to train properly.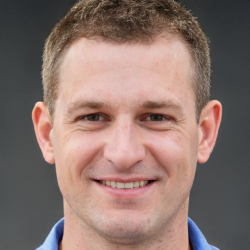 Latest posts by TJ Daniels, Certified Personal Trainer
(see all)