There are few things more crucial in our lives than staying active. It keeps us healthy, of course when we put this together with a balanced diet, and it keeps our minds feeling positive.
Sometimes though, it's time to let your hair down and go on vacation.
Now, while vacations are important and you're entitled to take one from time to time, you'll still want to keep yourself moving.
But when you're not in your usual setting, you won't have access to your usual gym, your usual outdoor areas, or your usual weights. So, what are you supposed to do?
This guide gives you some helpful tips for when you're on vacation and you want to keep active without your normal exercise expectations.
Routine Is Important
When it comes to exercise, the only thing that will keep your progress moving forward is consistency and, therefore, you're going to need a good workout routine.
A vacation though very rarely happens. Some go away once a year, whereas others spend years waiting for their time to travel outside their state or country.
This is where the problem arises. It's very important that you go on vacation when you have the opportunity. It boosts your mental health, allows you time to relax, and often gives you the chance to explore the world.
However, when you are away from your usual settings, don't forget about your exercise routine. So, before we tell you some ways to keep this going – consider these points.
Stick To The Plan
If your routine tells you that you normally work out on a Monday afternoon, for example, make sure that you do. It's very easy to slip into bad habits and watch our progress slowly decline.
Continue making entries into your workout diary and general progress reports.
If you MUST miss your exercise window, perhaps due to flight times or other unforeseen circumstances, then make sure you make this up to yourself.
You should have a day in the week for rest, so make this day your rest day instead and exchange it for the usual rest day.
While this may seem a little strange, it at least keeps you near your usual routine. Additionally, when we're on the subject of plans – once you've discovered your options, consider making a "vacation workout" plan.
Once you know what you can do and when, you can draft your vacation exercise plan and work them around your other vacation plans!
Don't Panic
Never panic or worry about not having your gym or weights around. There are so many other things you can do to keep yourself exercising and in a routine (which we will get to).
Some people beat themselves up that they're not at the gym when they're on vacation and might believe this will hinder their progress, but it doesn't have to.
Remember You're On Vacation
While you need to keep healthy and exercise, you cannot forget that you're on vacation. So don't lose sight of this. Remember, a 30-minute or less exercise can be done at any time of the day, despite your usual routine.
Vacations are rare occasions and can be special if you're away with your family, so make sure this is your primary focus.
How To Exercise On Vacation
So, while you may not have access to your normal facilities, there's nothing stopping you from exercising.
Here are some of the best ways you can keep active when you're on vacation.
Outdoors – The World Is Your Gym
Wherever you may be on vacation, you'll be able to take advantage of the scenery and landscape. If you're somewhere where there is a beach – you may decide you wish to use it as your gym.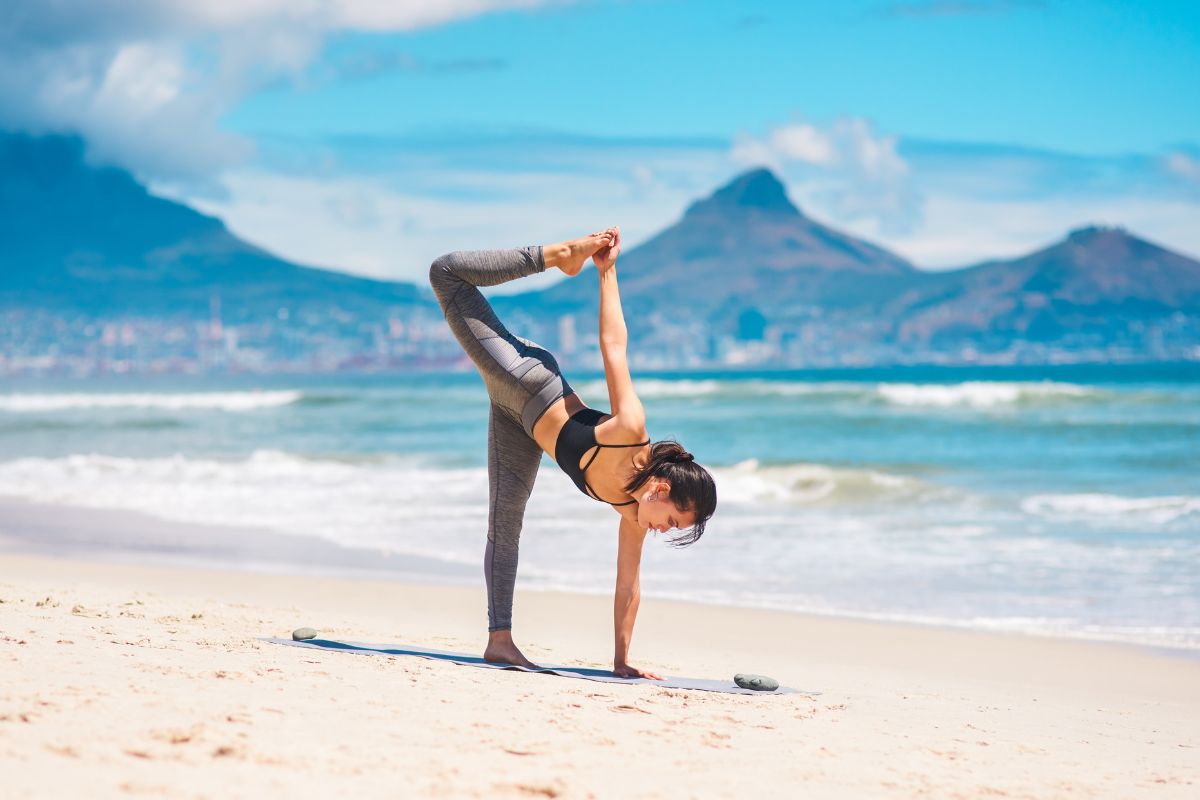 In fact, some beaches even have public gyms, so it's a good idea to check these out, too.
However, if they do not – beach jogging can be a great way to enjoy the beautiful land while listening to the waves and keeping active.
Indeed, if you are on the beach, you may be able to find group yoga classes or other group fitness sessions that are quick and effective.
However, you may be vacationing near mountainous terrain. If this is the case, consider taking a short hike or using the land to your advantage.
Many exercises can be done outdoors, so make sure you weigh up your options and assess what you may wish to do.
Bodyweight Exercises
One of the best types of exercise is bodyweight exercises. As long as you have enough space to move around, you can get a great workout in.
Bodyweight exercises include:
Squats
Push-ups
Sit-ups
Planking
Crawls
In essence, the weight of your body acts as your weights at the gym, but there's a big difference. Bodyweight exercises have been shown to be fantastic for your core and for weight loss.
Since you can do these pretty much everywhere, you can easily incorporate these workouts into your vacation plans.
Vacation Activities
Depending on where you're vacationing, you may be able to take part in some activities. We've slightly mentioned this earlier, but we'll dive in a little more here.
Many vacation hotspots offer fantastic, fun activities, that you and your family can take part in. And many of these activities require you to be very active and can be your substitute workout while you make vacation memories.
These activities may include:
Surfing
Swimming
Yoga
Beach volleyball
Tennis
Mountain biking
Hiking
Diving
Multi-Gym Membership/Hotel Gyms
You may be a member of a large gym group and as part of your membership, you may be allowed access to a variety of their gyms in different towns, cities, and states.
If this is the case, consider looking online or asking someone if the gym you belong to has a branch nearby.
Aside from this though, you may have the opportunity to book into your hotel's gym if it has one. Many hotels have spas and gyms which guests can take advantage of to keep you in tip-top shape.
In fact, it may be worth checking out the hotel before you arrive to plan your workouts and exercises based on the equipment they have so you don't need to worry about that when you get there.
By comparing the equipment at the vacation spot's gym with your local gym, you can easily ensure you are balancing these exercises with the exercises you were doing before you left.
Do I Need To Work Harder Without My Normal Gym Or Weights?
No, not necessarily. The majority of us will be used to simply remaining active, so as long as this is happening for around 30 minutes – you'll be completely fine, regardless of the intensity.
However, if you are a seasoned gym goer, you'll probably want to continue pushing yourself. Weight lifters will benefit most by doing bodyweight exercises, whereas cardio-focused people may prefer doing activities.
Overall though, the key is remaining active – so don't panic too much about not doing your usual workout!
The Bottom Line
Vacations can be incredible but you don't need to slip out of your exercise routine. Consider some of our suggestions and you should be okay!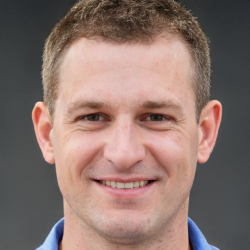 Latest posts by TJ Daniels, Certified Personal Trainer
(see all)